What To Expect At the Fourth Annual Cross Border Summit
We are very excited to bring out the official blog post for our fourth annual Cross Border Summit. It will be a mix of "old and new" with some of the favorite parts coming back and new and improved enhancements.
What is the Cross Border Summit?
It is a conference to bring together top executives and experts in the China-export based B2C e-commerce community to discuss trends in the industry. When we talk a bout export B2C ecommerce from China, in 2019, that is a lot about Amazon FBA. We discuss topics about marketing strategies to build your product brand, new markets to sell in, preparing for big ecommerce selling days, VAT/tax optimization, and hearing case studies from others in the industry.
Educate and update you on the latest international business trends. Specifically between China and the world
Connect and network you with the top industry executives to grow your network and relationship base to stay ahead of the competition.
How Did Cross Border Summit Get Started?
This is a common question – it started with its first conference in April 2016 in Shenzhen, China. Why did it start in the first place? The podcast, Global From Asia, was getting a lot of requests from listeners to meet up in the South of China during the famous trade show season with the HK fairs and the Canton Fair. So, why not make it a "party" – and the first Cross Border Summit was born in Spring of 2016.
What Is Cross-Border?
Cross border is the act of doing business between two countries (borders). The act of having a seller in one country and a buyer in another (with an international transaction). We wrote up an extensive Cross Border business guide here.
What's the Deal?
---
So When and Where? Here's the quick gist:
Date: Main Event October 22, 23, 2019 (VIP Mastermind Oct 21)
Time: 9am to 6pm
Food, Drinks: Depends on Your Ticket Level (keep on reading below)
Cost: This is a Paid Event, Check Ticket Passes on Buy Now Page
Location: Guangzhou, China
Need Directions? Scroll down a bit 🙂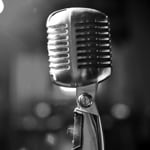 ---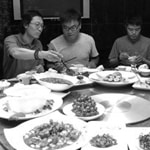 ---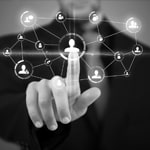 ---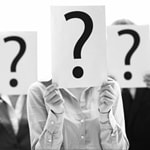 ---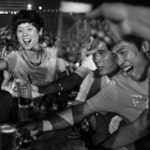 ---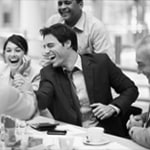 ---
Networking Here Will Be Like No Other!
We will have name tags so people can get to know each other more. You should also bring business cards so that you can network even more. If you need a private space to have a 1 on 1, we do have some smaller break out rooms where that can happen.
---
What Language is the Event In?
While we do this event inside Mainland China – the event is international and 100% English. In previous events Global From Asia has done we tried dual language (Chinese/English) but it wasn't to our standard.
So the fourth annual Cross Border Summit will be 100% in English. If enough requests from the Chinese community, and additional fees are paid, we could hire simultaneous translators for English to Chinese translation.
We welcome the Chinese community to attend, but we have come to realize and accept our community is primarily utilizing and operating in the English language.

Watch The Official CBS 2019 Trailer
---
Watch the official Cross Border Summit 2019 Video Trailer: to get you a feel for the event – here's a trailer showing clips from previous years
When and Where? Oct 22-23, 2019 in Guangzhou, China
 One big update is we are moving the summit from Shenzhen to Guangzhou. The first three were in Shenzhen, China but based on feedback as well as proximity to the Canton Fair, we are taking it closer to the action.
It is a 2 day event, Tuesday Oct 22 and Wednesday Oct 23, 2019. This will be the day before phase 2 of Canton fair, and the first day of the Canton Fair phase 2. If you are a super fan, you can also purchase the CBS (Cross Border Summit) VIP ticket and attend our VIP mastermind on Monday Oct 21 and the VIP dinner.
The venue will be at the TIT Innovation Park in downtown, Guangzhou – near the Canton Tower. Plenty of hotel options for you to stay right near the action.
What Are The Topics? Who Are The Speakers?
The real power and special part of the Cross Border Summit is our amazing network of experts who come out to share with the attendees.
These are international experts in the industry and are passionate about sharing the top advice and input on what is happening in export B2C ecommerce, Amazon FBA, social media marketing, team management, and more.
You can check the speakers page and here's a poster of the current lineup as of July 2019:
Will Tjernlund
CMO and CoFounder of Goat Consulting
Will is a notable figure in the e-commerce industry, speaking at conferences around the world, including the United States, Europe, and Asia.
Will started his career working out of his family's 80+-year-old manufacturing company with the goal of expanding the e-commerce and Amazon presence. The efforts by Will quickly made Amazon the number one sales channel for his family's business which now grosses tens of millions of dollars annually. Will
Danny McMillan
Host Seller Sessions
International Public Speaker & Private Label Seller
Danny is the host of Seller Sessions, the largest podcast for advanced Amazon sellers. A world renowned public speaker and veteran Amazon Seller, Danny is also the co-founder of DATAbrill. Working alongside respected algorithm expert Dr. Ellis Whitehead, DATAbrill manages PPC and advertising automation for 6, 7 & 8 figure Amazon brands.
He also works with Amazon in the UK to
Michael Hartman
Managing Partner of Innoventic
Michael has a long experience in Marketing and Finance with an MBA in International Taxation and with more than 7 years of experience in company formation in the US. In the past 5 years his focus has moved to Amazon, now being a well-known PPC and Amazon Scaling Expert.
Michael has been speaking at International Conferences in the past three years, bringing strategic knowledge in the Amazon Business field. Moreover,
What Is The Agenda?
The agenda will be based on feedback from attendees to have longer talks and more question and answer time after each speaker. Here is the daily format:
* Start at 9:30am with a welcome speech
* Morning speaker sessions with a tea break in the middle.
* Lunch together for power networking with the amazing speakers and attendees
* Afternoon will have a couple more speaker slots to start things off
* Then will have an interactive panel
* Then a GFA favorite – round table sessions – this is where you can pick a table with an expert on a specific topic and meet others interested on that topic to get hyper focused discussions and contacts.
* 6pm the event will officially wrap up for the day, but we will have suggestions for networking after.
Repeat that format for day 2, and then the closing party.
Speaker Session Format
We will have the experts sharing knowledge and experience on the stage. 35-40 minutes of content and then 5-10 minutes of questions each speaker.
Panel Format
We will only have a few panels – we think this is a good way to focus on a hot topic and have the audience, with a panel host, engage experts in that industry.
Round Table Format
Again, we are certain you will enjoy this, but we will end each day with 2 rotations of round tables (learn all about round tables here)
The short story is – we take select speakers and other experts in the community and they will host a table for you to sit down and talk to them and others at that table.
The goal is to end each day with some amazing business cards that will make a real impact on your business.
Networking and Eating Format
We believe these events are really about making connections. So we want to make the most of the tea breaks, the lunches, and any other chance before or after the event.
After Party Format
We work with partners and sponsors on various after party styles.
VIP Mastermind Format
For those who choose the VIP mastermind option – you will have a pre-event on Monday Oct 21, 2019 form 2pm to 6pm with top speakers coming in. We make groups and have you rotate evenly amongst these experts so you can ask questions and learn from others. Extremely interactive and has always been a great value for those who opt in for it.
Sponsor Booths
Check out and discover services and offers for your e-commerce business at the sponsor booth section.
What People Are Saying About The Summit
Here are some testimonials from previous Cross Border Summit Attendees.
Having done three Cross Border Summits, plus a bunch of other international events, we have built up a reputation to bringing quality people, content, and networking under one roof. Here are a few video testimonials:
Kai Law
Amazon Seller
Aukland, New Zealand
"I had the pleasure of attending the Cross Border Summit early this year. I was super impressed by Mike and the whole team from Global From Asia put together. What you'll get is a diverse range of speakers and attendees from around the world. What I got most out of it was the networking. After the event I was able to create a lot of business opportunities as well as friends. And that can be a very important thing when doing business in China and I found that hugely invaluable. So apart from that, I recommend attending next year's event, I know I have it on my calendar."
---
Vicky
"I'm Vicky and I'm from YKS Group.
My company is a cross border ecommerce business in China. It is my first time in Cross border Summit. First of all it is a great chance to know the different people from different countries. A good chance to know what foreign people think of China."
---
Rolands
"I'm Rolands from Taiwan doing different b2b ecommerce trade. Here I'm get a lot of actionable information. The information is really that good that I missed the after party yesterday. I went to the hotel and implemented the ideas. Like Brian Tracy said is that you take action.
The Cross Border Summit has actionable ideas – that is the biggest takeaway."
---
Daniel
"Hi I'm Daniel From Singapore Amazon Ecommerce seller. First time at CBS 2018. Excited to be here – Mike with me – asked me to say some words.
The event is great. Amount of content for the any ecommerce seller should come here, experience the content, the food, teh event. I have nothing but great words for Mike and his team and the amount of hard work they put into this event, see you at next year's CBS 2019."
---
Nick
"If you are interested specifically business in China, this is the right place for you. It's actually worth your money."
What Are the Ticket Options
We hope this sounds exciting – typing this up I am on the edge of my seat.
This is a premium event and we are focusing on quality over quantity. The venue has limited space so we suggest you lock in early – for early bird pricing but also for guaranteed seats.
GFAVIP Members
$395 USD
Insider Access
Members Only Ticket (Learn More)
FULL ACCESS TO EVENT (2 DAYS)
LUNCH AT CONFERENCE (2 DAYS)
PRIORITY SEATING
MASTERMIND SESSION
VIP EVENING EVENT & SPEAKER DINNER
VIP ACCESS AT AFTER PARTIES
[ALMOST OUT] General Entry Pass
$545 USD
NORMALLY $695
FULL ACCESS TO EVENT (2 DAYS)
LUNCH AT CONFERENCE (2 DAYS)
PRIORITY SEATING
MASTERMIND SESSION
VIP EVENING EVENT & SPEAKER DINNER
VIP ACCESS AT AFTER PARTIES
[SOLD OUT] VIP Pass
$1,295 USD
NORMALLY $1495
FULL ACCESS TO EVENT (2 DAYS)
LUNCH AT CONFERENCE (2 DAYS)
PRIORITY SEATING
MASTERMIND SESSION (Oct 21)
VIP EVENING EVENT & SPEAKER DINNER
VIP ACCESS AT AFTER PARTIES
GFAVIP member and want a CBS VIP ticket - order here
Want to buy Group tickets and save? Learn more here
If you're a budding e-commerce startup and want to apply for a startup pass, you can fill out the form to apply here.
Thank You For Your Support For Cross Border Summit
Appreciate you taking the time to browse through what CBS has to offer.
We know many of our readers can't make it out to China, but if you can recommend those you know who are coming to consider joining that has turned out to be a great way to help the event find quality attendees.
Cheers to all our success in global business and e-commerce.
Reserve your ticket today!
---
---