Will Tjernlund
CMO and Co-founder of Goat Consulting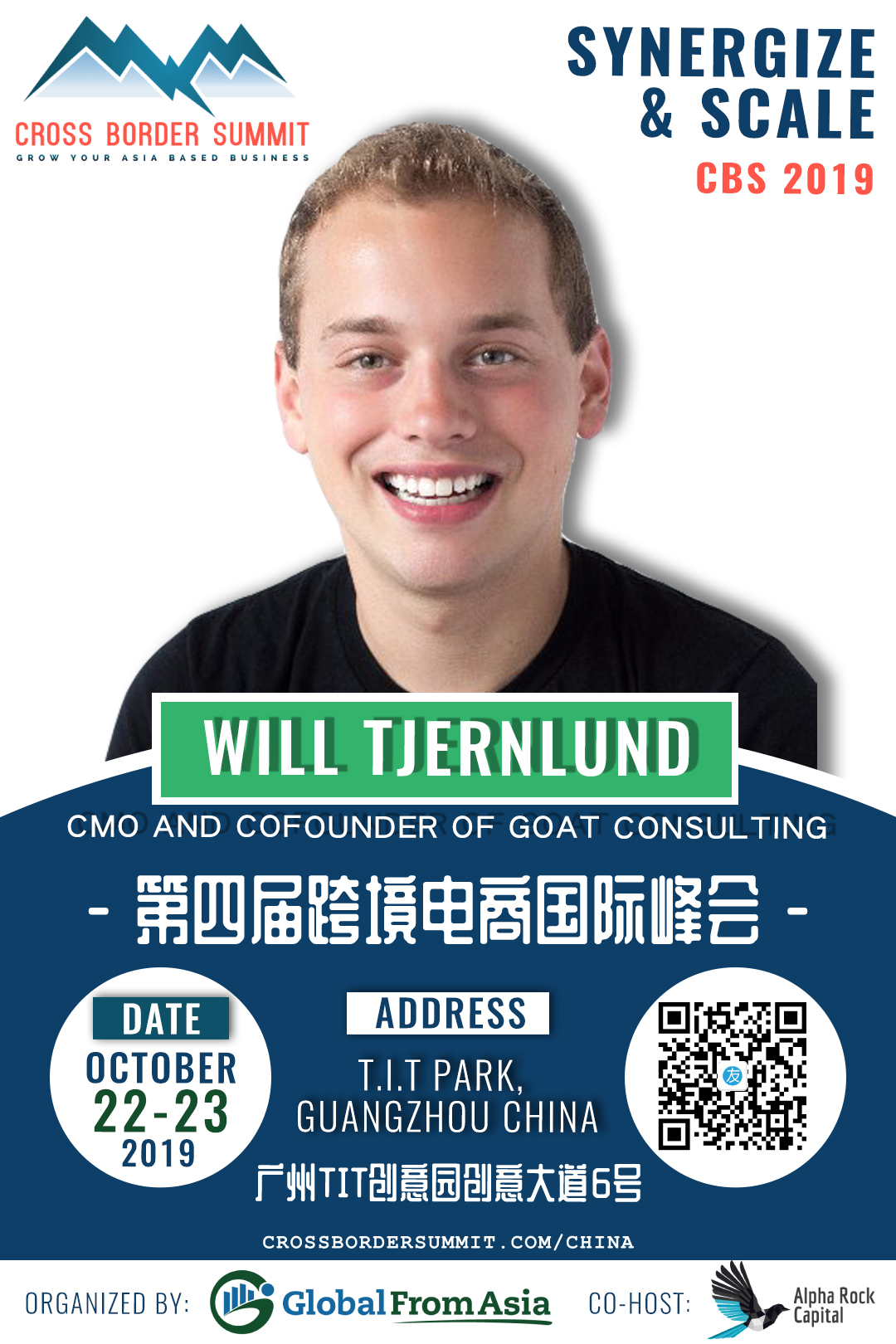 Will is a notable figure in the e-commerce industry, speaking at conferences around the world, including the United States, Europe, and Asia.
In 2016, he co-founded Goat Consulting, a full-service Amazon management and consulting firm to help entrepreneurs and companies scale their Amazon businesses.
He shares his expertise on managing inventory, managing international logistics, international negotiating and internet marketing.
Will started his career working out of his family's 80+-year-old
manufacturing company with the goal of expanding the e-commerce and Amazon presence. He quickly made Amazon the number one sales channel for his family's business which now grosses tens of millions of dollars annually. His background in economics, experience selling on Amazon, and insights gained from speaking with businesses around the world allowed him to help brands and manufacturers have a clear strategy for success.
We are deeply privileged to have him as one of our speakers in the Fourth Annual Cross Border Summit on October 22 – 23, 2019 at Guangzhou, China. Will will be speaking about Using High Converting Keywords Using Mechanical Turk and how it is being used in his consulting agency to find keywords that a normal software cannot.
Now, here's Will inviting all of you to catch him on the Fourth Annual Cross Border Summit:
How to buy CBS2019 tickets?
大会购票方式: