WHAT IS THE CROSS BORDER SUMMIT?
Cross border is the act of doing business between two countries (borders). The act of having a seller in one country and a buyer in another (with an international transaction).
Conference for Cross Border
Business Executives
VIEW UPCOMING EVENTS
About Cross Border Summit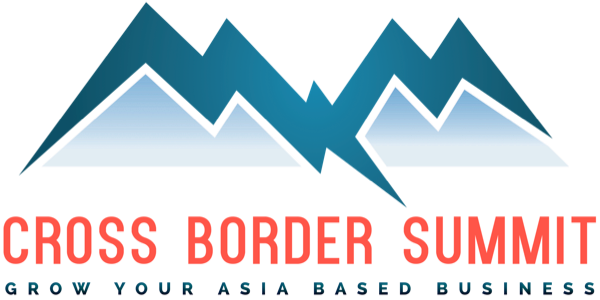 As the world goes global, we still have old fashioned borders. It is necessary to pay attention to these borders and understand how to best optimize your business. International business is one of the most complicated things a business owner can do, and having a good resource of information and fellow business owners is invaluable.
---

Don't waste time in Asia talking to talkers! Instead, meet high level and qualified business owners at our closed event!

Quality, Private Learning
Hear from speakers who have been in your shoes. Sharing insights and battle stories that are not common to be found anywhere online!

Get matched up with like minded business owners. We have break out sessions to cover the many different industries and business models you are in. Learn from peers!
PHOTOS FROM CROSS BORDER SUMMIT






WHAT PEOPLE ARE SAYING ABOUT THE SUMMIT
Kai Law
Amazon Seller
Aukland, New Zealand
"I had the pleasure of attending the Cross Border Summit early this year. I was super impressed by Mike and the whole team from Global From Asia put together. What you'll get is a diverse range of speakers and attendees from around the world. What I got most out of it was the networking. After the event I was able to create a lot of business opportunities as well as friends. And that can be a very important thing when doing business in China and I found that hugely invaluable. So apart from that, I recommend attending next year's event, I know I have it on my calendar."
Rolands
"I'm Rolands from Taiwan doing different b2b ecommerce trade. Here I'm get a lot of actionable information. The information is really that good that I missed the after party yesterday. I went to the hotel and implemented the ideas. Like Brian Tracy said is that you take action.
The Cross Border Summit has actionable ideas – that is the biggest takeaway."
Vicky
"I'm Vicky and I'm from YKS Group. My company is a cross border ecommerce business in China. It is my first time in Cross border Summit. First of all it is a great chance to know the different people from different countries. A good chance to know what foreign people think of China."
Daniel
"Hi I'm Daniel From Singapore Amazon Ecommerce seller. First time at CBS 2018. Excited to be here – Mike with me – asked me to say some words.
The event is great. Amount of content for the any ecommerce seller should come here, experience the content, the food, teh event. I have nothing but great words for Mike and his team and the amount of hard work they put into this event, see you at next year's CBS 2019."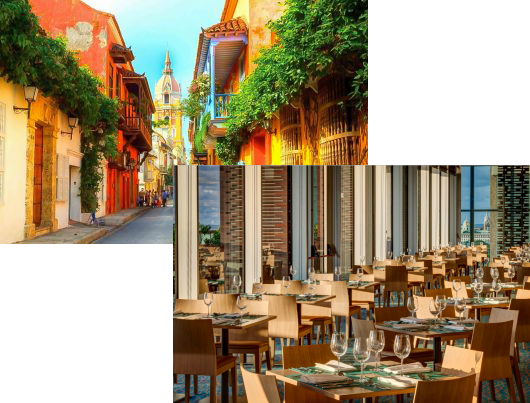 ESTELAR Cartagena de Indias Hotel & Convention Centre
The ESTELAR Cartagena de Indias Hotel & Convention Centre is a 5-star hotel located in Cartagena de Indias. Book on the Official Website of the ESTELAR Cartagena de Indias Hotel & Convention Centre. Best price guaranteed.