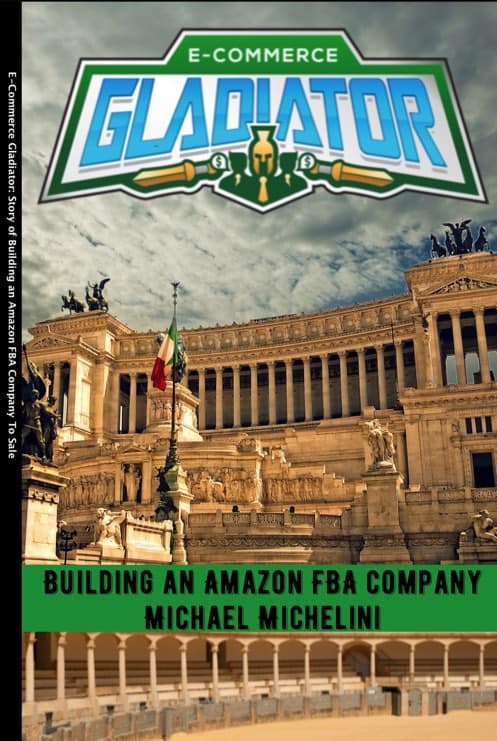 Been in the works for months, years technically – and the book is ready for launch!
What better time to release the book involving the community for the last couple years than at the Fourth Annual Cross Border Summit!
So for those lucky attendees at the event, you will receive a special print copy of the book Mike Michelini has written – his fourth – called E-commerce Gladiator.
Find him at the event and even get a personal signature on it!
What is the book about?
In summer 2017 Mike and the Global From Asia community started a public case of creating a new brand on Amazon FBA. As a sub-series on the GFA podcast, the E-commerce Gladiator series took the partners and other experts in the industry and allowed listeners to take an inside look at the progress of the business.
Mike wrote this 2 year journey into a novel and lesson learning book to help E-commerce sellers – new and old – to get some entertainment and education of the ups and downs of E-commerce business, especially inside the Amazon FBA "arena".
The book will be published on Amazon Kindle platform and released to the public at the Cross Border Summit. Mike looks forward to meeting you all there and autographing your own print copy.
How to get a copy of the E-commerce Gladiator?